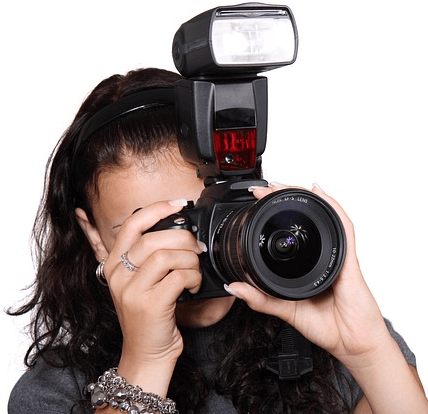 My name is Derica Cain and I am a Wedding photographer. From small, intimate marriage ceremonies to large church weddings with all the trappings and everything in between, I know how to memorialize your special day in photos that can be enjoyed throughout the years you will spend together.
I undertook studies at the Art Photography Institute where I graduated with honors. During my studies I learned how to make the camera lens an extension of myself so that I can create images that appear to come alive on the page. While many of the courses I took involved color photography I chose to also study black and white photography so that I could add this to my skill set, thereby being able to offer my clients an alternative to color wedding shots.
My passion is using the lens to tell a story that speaks to the person looking at the photographs I have taken. As wedding photography is my specialty I use the emotion that abounds at marriage ceremonies to illustrate the love, hope and expectations of the newly married couple in a series of photographic images.
My inspiration came from my father who during my childhood never left the house on our daily walks without a camera slung over his shoulder. When we returned to the house he would show me how to develop the images and then we would discuss the aspects of each photograph. While my father didn't undertake formal photography studies he was an avid reader of photography magazines and books, learning his craft over many years. Sadly he passed before he could see me graduate but his early lessons in photography stay with me to this day.
I use a variety of cameras and lenses to capture the beauty of a wedding, and which camera I use for each shot depends largely on the image I am aiming for. My favorite camera is one that I received as 1st prize for a black and white portraiture contest during my last year of study, and although I have tried several others this still allows me to take the best black and white photographs today. I have a complete portable studio setup should the happy couple want photographs taken inside or the weather dictates it necessary. I also have several backdrops at my disposal should clients have a desire for such.
---


While it is vital that the wedding photographer and bride (client) get together to discuss the photos she wants, there are some shots that are essential to every wedding album. You can make suggestions and she will likely have some firm ideas about what photos she must have. Failing to take any of those listed below may result in a disappointed client and even worse, a bad reputation that could affect your future as a well-respected wedding photographer.
The Bridal Gown – While the bride is the center of attention it is often the dress that is the star of the show. Naturally you will want to take photographs of the bride in her dress but it is also essential to take several shots of the dress itself before she puts it on.
Bride Pose – A magazine-worthy shot of the bride alone is a wedding album must-have, as is one of the groom alone.
Father's First Look – A candid shot that captures the expression on the father-of-the-bride's face as he sees his daughter in her gown for the first time.
The Bride's Entrance – Capture that special moment when the bride first steps into the aisle on the arm of her father, and catches her first glimpse of her soon-to-be husband waiting for her at the altar.